About Us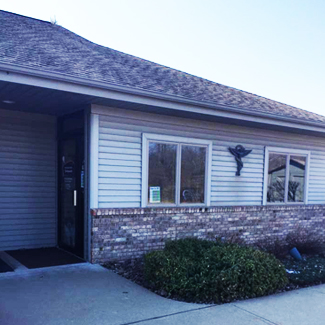 With a desire to help individuals naturally without the use of drugs or surgery, Dr. Dustin Morton started practicing in 1998. He purchased this practice in Vicksburg and began running it in June 2007. He is happy to see so many people from the community and Portage, and Kalamazoo County seek natural health care solutions.
At Morton Family Chiropractic, the focus is on providing lifetime family wellness. Dr. Morton prefers to do corrective care versus crisis care or offering a "Band-Aid®" fix.
Seeing Practice Members of All Ages
While we mainly see individuals ranging from 28 to 60, we also provide care for infants and seniors well into their golden years. From teachers and business owners to those in corporate management, an array of practice members come to see us for natural care.
We feel like we can save people's lives if we can show them how we can help them. "My passion has changed from not just wanting to help people but wanting to help them the proper way," says Dr. Morton.
Offering Customized Care
Every person who comes in for care is provided with a customized plan. In addition to adjusting practice members, Dr. Morton also offers in-house rehab and stretches to help finish the healing process.
Why You Should Give Chiropractic a Try
Chiropractic care is safe, effective, time-efficient and cost-effective. It also helps with a range of conditions. Did you know, for example, that getting your spine adjusted could help your stomach? While most people know that chiropractic helps back and neck pain, they usually don't equate it with managing other health concerns such as digestive issues or TMJ.
If you've been putting up with a nagging health condition and would like to get natural relief, we encourage you to come in and get evaluated. It could change your life.
EXPLORE CHIROPRACTIC »
Ready to revitalize your health and rejuvenate your life? Contact our chiropractic care center today to book an appointment!

About Morton Family Chiropractic | (269) 649-0800