Feel Your Best at Morton Family Chiropractic
Vicksburg Chiropractor for Efficient Care
We believe chiropractic is the greatest health care product on the planet!
Maybe your health isn't where you want it to be, or you're tired of relying on medications for pain relief. Safe, natural chiropractic care can help you live a better life and experience optimal health that can't be bought at the drugstore. At Morton Family Chiropractic, Vicksburg Chiropractor Dr. Dustin Morton provides customized care and gets results for area practice members and those in Portage, and Kalamazoo County.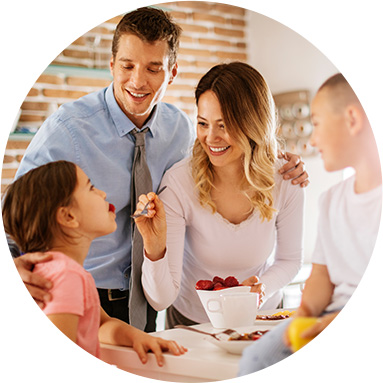 More Than Back Pain Relief
While chiropractic care does an excellent job providing relief from back pain and neck pain, you may be surprised that it can help with so much more. For example, we've found at the practice that chiropractic can effectively relieve the symptoms of TMJ, which include jaw pain or tenderness.
We Respect Your Time
It's our goal to always run on time. We understand you have better things to do than hang out in a waiting room. You can be confident knowing you will be seen at the time of your appointment or as close to it as possible. We will get you in and out as quickly as we can so you can get on with your day.
If you're ready to get on the path to better health and wellness, we invite you to book an appointment today with Chiropractor Vicksburg Dr. Morton!